I talked
previously
about Equality Utah's continual battle with Utah legislators to gain basic rights for the LGBT community through the Common Ground initiatives.
Well, I'm glad to say Utah finally pulled its head out of its ass long enough to
pass
at least one of the six initiatives.
Gay couples and other unmarried domestic partners in Salt Lake City soon will have unprecedented legal recognition in Utah.

The Salt Lake City Council unanimously approved an ordinance Tuesday to create a citywide domestic-partnership registry, providing a mechanism by which employers can extend heath care and other benefits to adult designees of their employees.

Mayor Ralph Becker, who submitted the ordinance to the City Council on his third day in office, has called the domestic-partnership registry an opportunity for the city to provide all of its residents the same level of equality, dignity and respect.

"This is a compassionate ordinance that recognizes that families do not always come in the same packages," echoed council chairwoman Jill Remington Love.

City officials said residents likely will be able to begin registering their domestic partnerships in about two to four weeks.

Will Carlson, speaking on behalf of Equality Utah, called the move an important step toward "a fair and just Utah."

Sen. Chris Buttars, R-West Jordan, has said the registry violates the letter and spirit of both the state's constitutional amendment and state code limiting marriage to a man and a woman.

Salt Lake City officials disagree. According to the mayor's office, the city has legal authority to create a domestic-partnership registry under the general welfare clause of Utah code, which grants the city the power to "preserve the health and promote the prosperity, improve the morals, peace and good order, comfort and convenience of the city and its inhabitants."

The mayor's office also contends that the ordinance does not conflict with the state statute defining marriage.

"(The domestic-partnership registry) does not establish a marriage; it does not change marriage," Jergensen said. "It in no way challenges the state's attitudes about marriage. It does not create a separate class of relationships."

The ordinance allows qualifying couples who take part in the voluntary program to receive a certificate from City Hall attesting to their domestic-partner status. In order to qualify, individuals must be in a relationship of mutual support, caring and commitment, and be responsible for each other's welfare.

In addition, registrants must be each other's sole domestic partner, over 18 years old, competent to contract and share a primary residence in Salt Lake City.
Well isn't that something?
The great thing is all couples qualify for the domestic registry so I will qualify for health care coverage through Ryan's work.
Take
that
pushy married people.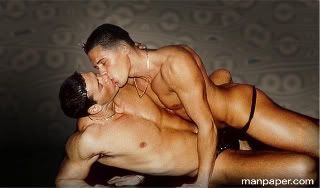 (It's kind of sad when the only reason you think to get married is for health care coverage...lol...that's what I call sanctity.)