I found this blog called
Christian Political View Blog
through another blog I read called America, A View from Over Here.
I don't know why I even bother to go there. It has all the expected posts and opinions you would expect from a right wing conservative Christian.
Supports Israel.
Check.
Loves Sarah Palin.
Check.Check.
Doesn't understand the atheist's point of view when she posts about them.
Check.
Liberals are small minded hypocrites.
Check.
Doesn't believe in the global warming "hoax."
Check.
Christians are being persecuted in the US.
Check.
Looks forward to the rapture.
Check.
Gays are immoral and we should be homophobic because of the bible.
Check.
Pornography is immoral and disgusting.
Check.
Implies Obama is in league with Blagojevich.
Check.
Anti choice and for forced childbirth.
Check.
Mormonism is a cult.
Check.
I could go on and on, but I start to get headaches when looking at bullshit for too long.
I also got a message from someone on youtube because I had the audacity to state my position on being pro-choice in a eloquent and well thought out way:
"Go thank your mother for being born..Talking about unborn being's a pile of cells ?! Go get some" brain" cells your self...Learn about the moment of conception..Your a waste of DNA yourself....You dont deserve to be a mother someday..Let real women take that role....Your a disgrace to women kind." -kiowaangeleyes
Just lovely. Really feeling the love there.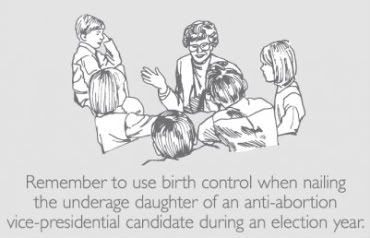 It's not the first time I've gotten hate mail though. The best has to be some crazy guy on some random forum I used to frequent. This is a list of what he called me. (I think he must not know very many adjectives.)
evil hypocrite
evil one
Myth-spreader
myth spreader
Historical ignorant
Ignorant
biased hypocrite
Hypocrite
Hypocrite
evil one
gross vile hypocrite
hypocrite
Hypocrite slanderer
evil hypocrite
Evil hypocrite
Hypocrite
Hypocrite
Hypocrite
Hypocrite
slandering hypocrite
vile slanderer
Hypocrite
Hypocrite
Arrogant
morally senseless
hypocrite
vile hypocrite
hypocrite
hypocrite
evil one
gross vile hypocrite
hypocrite
Hypocrite slanderer
evil hypocrite
Why are you such a pompous liar?
You are a disgusting, biased, slanderous, hypocrite. Shame on you.
Hey, not everyone can have such awesome people skills. :)