Most of you know that I love gay porn. Well I am also a blog junkie and, not too suprising, most of the blogs I love the most are written by gay men. I don't know why, they're just awesome.
It's the way of the world I suppose.
One common thread through all of them (besides the rampant sex parties) is the vainess that creeps into a lot of the posts. I don't know why, but it seems most gay men prefer guys who work out to the point where it's a full time job.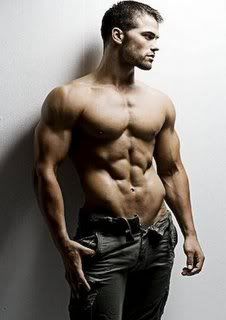 I, on the other hand, do NOT like buff guys. I think they tend to look weird and misproportioned. I can't stand vain people and I could not survive a relationship where the guy spends more on hair products than I do. Fake tan = not a chance in hell of working out.
It's just never gonna happen.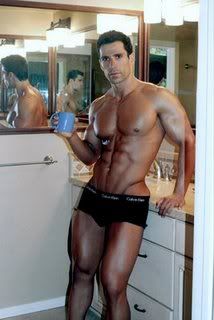 It's not like there was a chance this was likely to happen anyways. It seems shallow people gravitate towards other shallow people.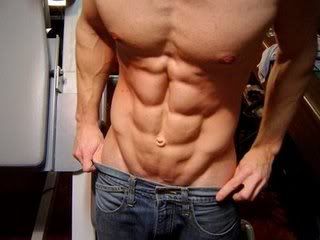 And I really can't stand the oily look. What is the thinking behind that? It's just gross. Wipe that crud off.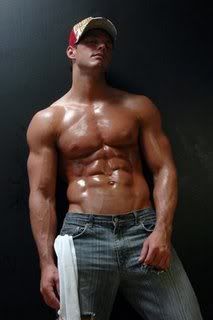 Much rather have someone a little scruffy around the edges. Or someone with those nerdy glasses. Oh yeah...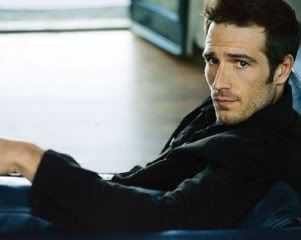 I guess it just comes down to whatever floats your boat.