This is a testament to how bored I was at work yesterday:
I made a Sara Palin finger puppet. (I want you to know I was only slightly tempted to make an inappropriate joke right now. I must finally be growing up.)
That's right. Sarah. Palin. Finger. Puppet. Four words to make your blood run cold. I found it at
fold US Candidate
and I have to say I am thoroughly entertained.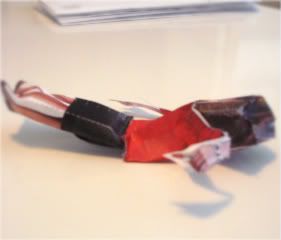 The fact I made this only to crush it, probably says something about my personality.