I found this at tvgasm.com and I thought it was hilarious. I was laughing so hard at work people all around me were looking at me crazy. The captions just make it over the top.
Enjoy:
Ever wonder what would happen if one of our favorite Food Network chefs created something they actually didn't like? Well, we were lucky enough to witness such an event when Giada De Laurentiis of Everyday Italian attempted to make some sort of sorbet. She claimed on the air that her facial expressions of disgust and malaise were merely a reaction to the icy treat, but we know better. Behold the Great Giada Disaster of 2006.
Giada eagerly anticipates the first taste of her cranberry sorbet. What culinary splendors await??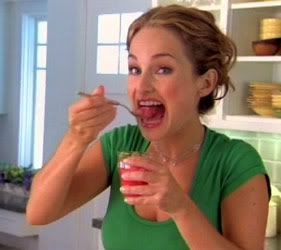 Here we go!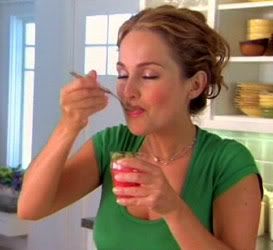 "Mmmmm..."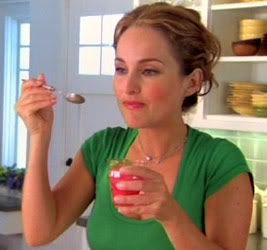 "Wait a second. This doesn't taste right."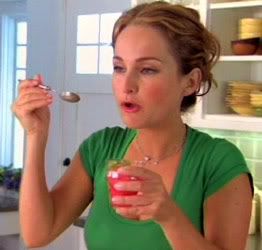 "I think I've made a huge mistake."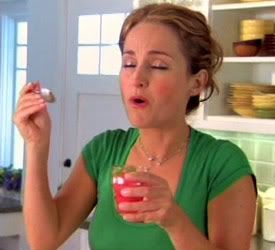 "Oh dear lord."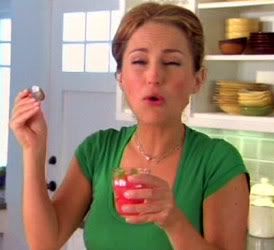 "OH DEAR LORD!!"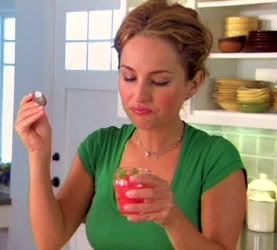 "Must... be... brave..."
Never willing to admit a mistake, Giada reluctantly goes in for another taste.
"How did I do this? I'm so stupid! STUPID STUPID STUPID!!"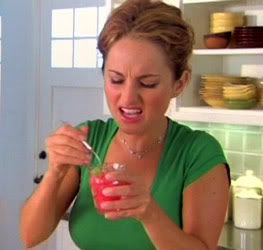 "I mean, it tastes like salty barnacles."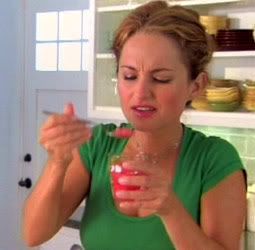 "I'm in such a f*ckin' bad mood now."
"I mean... this is really good! See! I'm smiling!"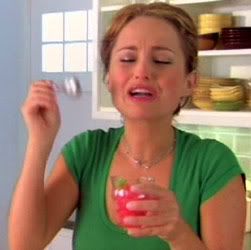 "MAKE IT STOP! MAKE IT STOP!!"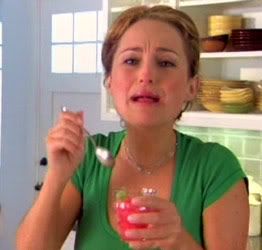 "It actually burns. Seriously, someone call a medic. MEDIC!!"
"It's as if Lucifer himself has served me a slushy!"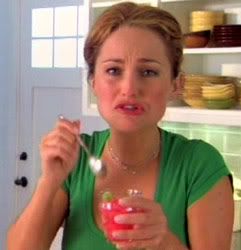 "I'm ruined!"
"Mommy."
But as always, Giada rebounds with her trademark smile. Can't keep her down for long!
You're welcome.