I just found these totally awesome shoes by
Mohop
. This was in the about section:
Mohop sandals are environmentally friendly, comfortable, and best of all, allow nearly infinite design options with just one pair of wooden soles. Simply lace any ribbon through our patent-pending elastic loops to create your own one-of-a-kind, custom-fit pair! Mohop shoes are individually hand made by Annie Mohaupt in our studio in Chicago.
They are pretty nifty. Here are some pics: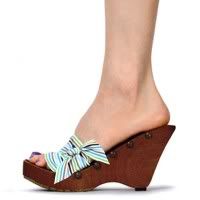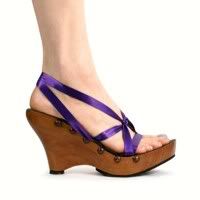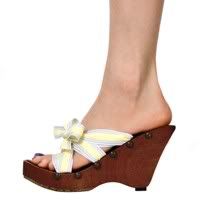 I would buy a pair if they weren't over three hundred bucks.