I finally got home from San Diego last night. The trip was fun but definitely tiring. We managed to see about three different friends/family members a day. Considering most of that was spent eating, I'm surprised we were able to fit my ass in the car.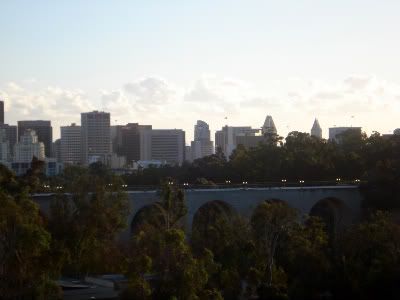 Unfortunately, I came home only to find out I had been fired. That's right, FIRED. Even though I'm not as upset as I would think, I am peeved at the way it was handled.
I was fired through a note. That's right, my boss didn't even have the human decency to actually call me herself. Instead I have to find out through a Dear John letter. And the excuse I was given... "immodest attire."
WTF?
That was the best they could come up with? I shouldn't be so surprised considering their employee management is all but nonexistent, but I can't help but feel cheated. Honestly, I could come up with plenty of better reasons why I could have been fired. Like stealing small office supplies.
This from a company that didn't fire an employee after leaving the building unlocked over night and then just "forgetting" to come in for their opening shift the next day, inadvertently forcing the cops to show up when a random patron called them from one of our office phones. Or what about the employee that brought up false sexual harassment charges, forcing the entire staff to be investigated? (She ended up quitting without any notice, only to be rehired last month.)
Good job Taylorsville Recreation. Way to set the bar.
I really want to make a fuss, but I know that things like this always work out. And when bottom falls out leaving them with nothing but the unreliable staff they've cultivated, I only hope I'm there to see it.