Things I Love:
1. Vanilla scented candles and Nag Champa incense. (Nag Champa are the only incense I burn and because of that it always smells like home to me.)
2. Our Sunday tradition of going to Wise Guys to see live stand up and then going to Dees for a plate of cheese fries.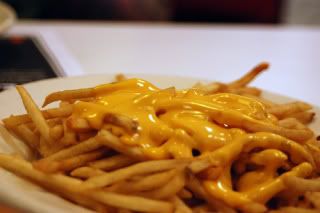 3. Fresh baked rolls.
4. Q-Tips. (I know it sounds weird, but I have a crazy ear fetish and I can't stand for my ears to be dirty. These things are life savers for makeup too.)
5. Nookie in the afternoon.
6. Tattooed guys who dress preppy. (pics of Dan Gold)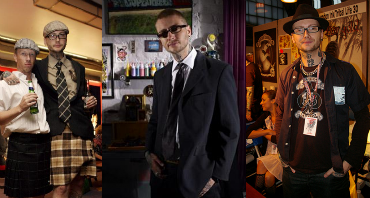 7. Fried chicken. (I don't eat it too often so I am always super satisfied when I do.)
8. Watching my son, Holden, learn something new out of the blue.
9. Reading the "men seeking men" on Craigslist. (I just love them because they are so outrageous. Example, "I'm 235, six foot, one inches. 8" uncut & thick cock that love and needs a warm wet mouth to take care of the load inside my sack. if your interested and can host or meet me let me know." Hahaha…yes, I'm a weirdo.)
10. Sunflowers.
11. Margaritas. (Hold the salt…)
12. Ikea. (I actually just LOVE furniture and a good deal.)
13. Firemen.
14. Libraries and book stores. (And curling up with a blanket, an afternoon to blow, and a cup of coffee.)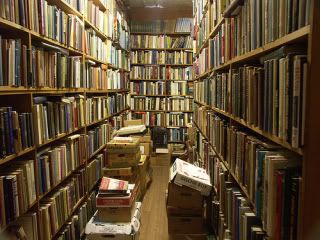 15. Scrabble.
16. Shoes. (Of course…)
17. Music from the 90's.
18. Star Trek: The Next Generation.
19. Staying up ridiculously late.
20. Stand up comedy in general.
Things I Don't Love At All:
1. Bill O'Reilly. (No explanation necessary. I found this picture on photobucket and thought it was hilarious.)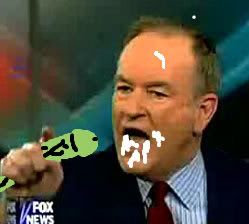 2. Fake Plants.
3. Ham. (I like bacon and sausage but not ham. Weird…)
4. Throwing up. (I know this one's a given, but I really really hate it!)
5. Sneezing while driving around a corner.
6. Mayonnaise. (Or fry sauce. Fry sauce has like a cult following out here and it's on the freaky side.)
7. Washing the dishes.
8. When Holden learns a curse word.
9. Waking up early.
10. Crazy conservative Christian right wingers.

11. Running. (I wish I liked running or jogging, but I would seriously rather be run over by a car.)
12. Pop Punk music. (Or anyone who dresses like these people.)
13. Constitutional amendments against gay marriage. (Might as well throw illegal wire tapping and torture in there too.)
14. Wind. (Not light breezes on summer days, but that crazy wind you get where you can't see because of your hair whipping around but you're too busy trying to clutch your jacket to your body to stop it. Yeah, that sucks.)
15. Having my picture taken.
16. My super white, never tans, sun burns just thinking about the sun, skin.
17. Busy work. (Sometimes at work we have to put giant stacks of paper into piles of 25. I hate being reminded I am only a trained monkey.)
18. Star Trek: Voyager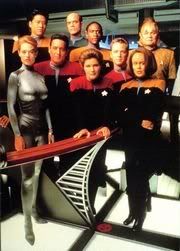 19. When I drive to a store to find I just missed closing by ten minutes.
20. Deep V-neck shirts on men. (Seriously people, stop it.)