...then what are we to think of an empty desk?"
I've talked a little before about my fondness of guys who dress preppy but I failed to mention my overall love of "nerdy" type guys. People always talk about what favorite body part they're into, but I am a
brain
girl all the way. Seriously, there is nothing like a smart guy who doesn't try to impress you. Bad boys and players are okay for a one night stand, but pick a geek for a mate. Trust me.
One of my crushes is Einstein (of course) and I stumbled upon these pictures a few days ago: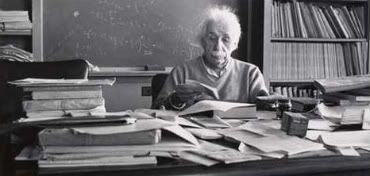 These are images of Albert Einstein's desk in his office at Princeton that were published by Life magazine in 1955, just months before his death.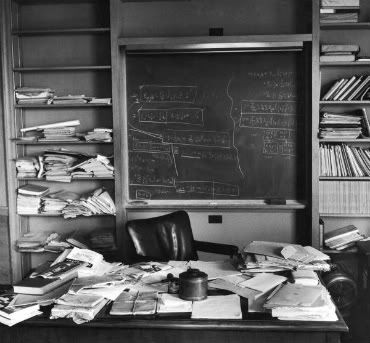 The advantages and disadvantages of having a messy desk have been argued, some of whom argue that chaos can be more productive than an order too strict. However, nothing like the quote attributed to Einstein himself to put things in its place: "If a cluttered desk is a sign of a cluttered mind, then what are we to think of an empty desk?"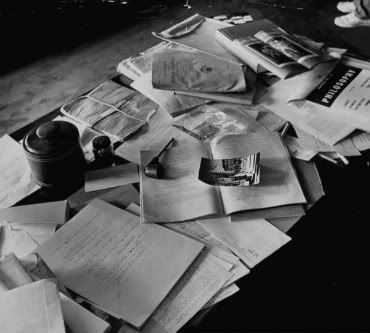 So the next time Ryan complains about our messy house, I am just gonna remind him
it's my genius showing.